BELMET
PRODUCTS
90 years Providing Quality Custom Metal Stamping Services
and Deep Drawn Stamped Products To Business and OEMs.
BEVERAGE
Our stainless steel beverage parts can be found in beverage dispensing systems,
trays and tanks around the world
AEROSPACE
Belmet Products supplies deep drawn and stamped metal parts to the aerospace industry.
A major aerospace contractor uses our drawn tanks in fire suppression systems.
BELMET
BASES
From the smallest lamp base to heavy store fixtures,
our complete line of metal bases are used where stability and ruggedness are needed.
AUTOMOTIVE
AFTERMARKET
We supply aftermarket companies with oil filter containers,
oil pans, headlight frames and other parts.
DEFENSE
Belmet Products supplies defense contractors with deep drawn boxes,
covers, pans and tanks that are used on U.S. Navy ships.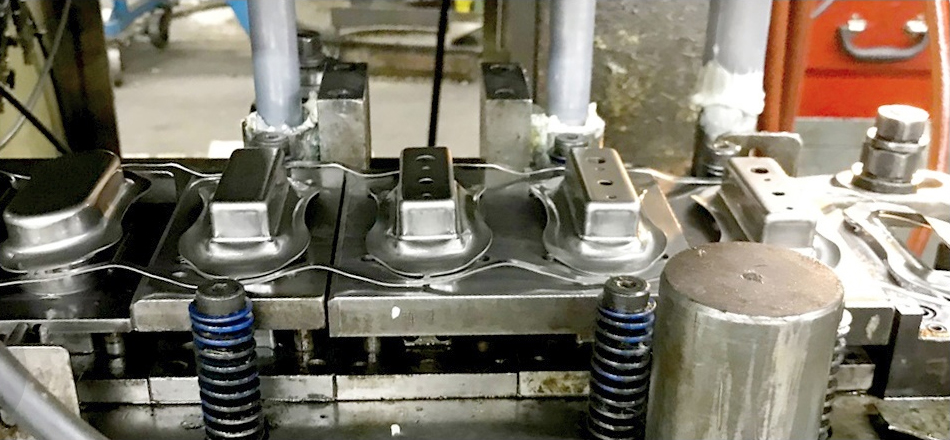 Belmet Products has been a reliable and trusted source for stamped metal and deep drawn parts for over one hundred years. Our approach is to fully understand your project and application then design and build the right tools and manufacturing process to deliver exactly what you need. Delivering a quality product on time has been the formula for our success since 1919 and we welcome the opportunity to be part of your success.
Belmet serves the needs of Original Equipment Manufacturers (OEM) in a broad range of industrial and consumer metal stamped products including aerospace, beverage, defense, audio and aftermarket automotive. We also have a complete line of metal bases used by the sign, point of purchase and display industries.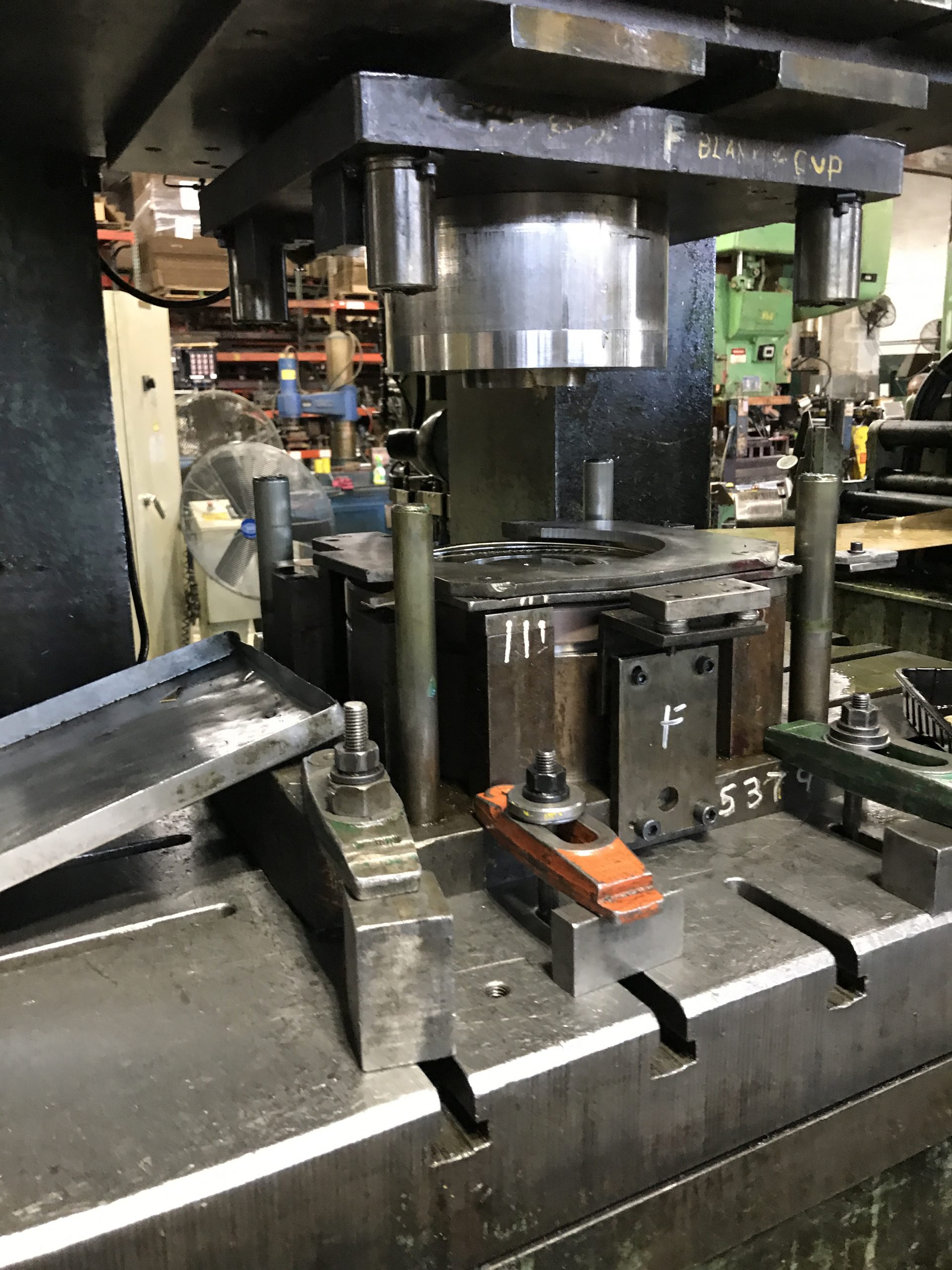 At Belmet Products your project is as important to us and it is to you and we work to exceed your expectations from the first contact you have with us.
Our wide range of equipment, in house tooling, top tier customer service and sales support allow us to quickly produce stamped or deep drawn parts in aluminum, cold rolled steel, stainless steel, copper, brass, bronze and other metals. Parts we produce in house can be plated or powder coated. Finishing operations include tapping (we tap over 20MM holes per year), welding and polishing.
Display Bases and Metal Discs
Custom Deep Drawn and Precision Metal Stampings
Belmet Products is a global supplier of deep drawn and precision metal stampings. We offer custom metal forming solutions for numerous applications and industries. For over a century, we have provided high quality, durable products that meet and/or exceed our customer's specifications.
Deep Drawn Metal Stamping Expertise
Our deep drawn process offers significant quality and ensures uniformity from high-grade materials. Cost efficiencies are achieved through our custom stamping processes. We offer a high degree of product customization. Our deep draw process is ideally suited for projects requiring high volume production.
Our Precision Metal Stamping Services
At Belmet Products, we work diligently to exceed your expectations from the tool design phase through production.
Our extensive resources, which include in-house tooling, production equipment, customer service, and sales support, provide us with the tools to produce the stamped or deep drawn parts you require in a timely manner. We work with several materials including and not restricted to; aluminum, stainless steel, bronze, brass, copper, and cold rolled steel. We have a qualified supply base which provides powder coating, electroplating, and other services as required. Our in-house secondary operations include tapping, welding, and polishing.
Industries Served
The original equipment manufacturers (OEMs), and other tier customers include many industries such as: defense, aerospace, audio, aftermarket automotive, beverage and many others.
Whether your requirements are steel stamping, brass stamping, copper stamping, or aluminum stamping services, we have you covered. We also provide display bases, steel floor plates, round metal base plates, and custom metal products.
Call us today at 718.542.8220 or fill out our contact form for more information on how we can meet your deep draw stamping and Precision Metal stamping needs.
Precision Metal Stamping Capabilities
CAD and Logopress Design Tools
In-House Tool and Die Shop
Wire EDM
OEM Engineering Support
Deburring
Drilling
Tapping (over 10MM holes tapped per year)
Plating
Heat Treating
Welding
Stamping Presses 35 ton to 350 ton
Materials
Ferrous and Nonferrous Metals
Aluminum
Brass
Copper
Galvanized
Galvannealed
Cold Rolled Steel
Hot Rolled Steel
Stainless Steel*
*Belmet specializes in Deep Drawn Stainless Steel Parts
Industries
For over 90 years we have been providing Precision Metal Stamping to clients in a wide range of industries including aerospace, appliance, automotive, beverage, defense, display, fire control, food processing, furniture, government, HVAC, heating and cooling, lighting, hardware, marine, municipal, OEM, point of purchase (POP), ship building, sign, transportation, and more. We are a full 9001 certified company and offer a full range of services including Stamping, Drilling, Tapping, In-House Tool and Die Shop, Plating, Deburring, Welding, OEM engineering support, CAD, and wire EDM.
Belmet: Providing Custom Precision Metal Stamping Nationwide
From our facility located in the Bronx, New York, Belmet offers Precision Metal Stamping for clients throughout the New England and the Northeast, including New York, New Jersey, Pennsylvania, Connecticut as well as the Mid Atlantic states and nationwide. From New York to Illinois to Texas and California, Belmet is there for your Precision Metal Stamping needs.